Environment´s information
You can get to Salduero, where the poet Gerardo Diego spent his summers, in few minutes walking next to the ribera of the Douro, and is worthy to say other things about Vinuesa which has Romanesque bridge, typical livings and landscapes like the Black Lagoon or the Snow point of the Port of Saint Inés, from where you can go down up to Montenegro de Cameros. Likewise is advisable going up to the Peaks of Urbión, from Covaleda, or from Duruelo de la Sierra, in which terms there are good natural landscapes, highlighting Castroviejo. More to the West the traveller gets into the territory of Burgos, as well as from the pine forest's area, where the different medieval rock necropolis highlight. Other alternative is get into the leisure are of Playa Pita in the reservoir of la Cuerda del Pozo.
Molinos de Duero
Molinos de Duero is has to be considered Historic-Artistic Complex for its big houses, roads and for how care it is. In the main region of Pine Forest, the Duero is the main fluvial character, crossing on foot is one of its charms, and with some care, the stones which cross close to the bridge. A path which goes by the old Romanesque road links, between the Duero and the pine forest, with Vinuesa. And an ideal path for walking, with stone Stations of the Cross, links with the close village of Salduero as well. There are many mushrooms in its mounts. Its parish is Gothic. Traditional festivals are: the lived Stations of the Cross in the Saint Friday and the ascent of the Pine on the first Sunday of May.
Tours
Playa Pita just 5 km, located in the swamp of the Cuerda del Pozo, it is very big ti bath and any kind of wáter activities, Black Lagoon 17 km, the peak of Urbión and the source of Duero 23 km, port of Santa Inés (snow point) 20 km., Castroviejo 25 km, la Fuentona 20 km., Calatañazor 18 km. and the Canyon of river Lobos 50 km.
They have opened the Museum of the Forest recently, 3 km from Vinuesa, direction to the Black Lagoon.
Activities
ARCHEOLOGICAL: Site of Numancia 50 km., site of Uxama 60 km. (near the Burgo de Osma and the caliphate strength of Gormaz), and the site of Tiermes a100 km.
GOLF: Golf pitch of Pedrajas, with 18 holes, 30 km away.
SKI: 20 km away, it is the ski station of Santa Inés, with ski, ski circuits and snowmobiles and sled dogs.
HIKING: There are numerous routes through the pine forests marked by GR which drive to the stone Andadera (3 hours approximately). We also can walk through a path to Vinuesa, by the path the Three Sources (2 hours approximately). We can border the swamp arriving to the submerged village of la Muerda, and keeping up to Vinuesa where we can contemplate the Romanesque bridge.
MICOLOGY: In season, the variety of the species is very full that it contributes to enrich our cuisine.
FAUNA: Countless in our pine trees of special interest the time of the rut.
WHERE TO GO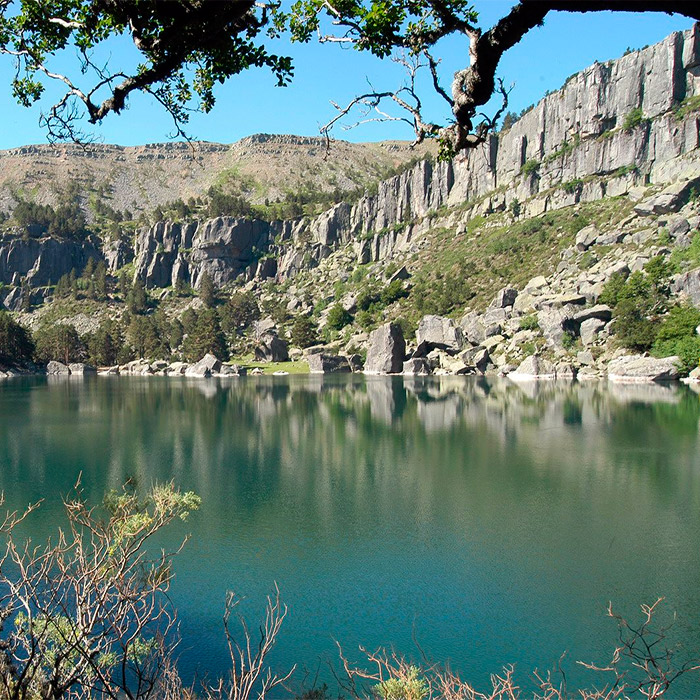 Laguna Negra
El paraje forma parte del Parque Natural Sierra la Laguna Negra y Circos Glaciares del Urbióln, cantado por Antonio Machado. Foco de leyendas y en un entorno idílico de hayas, pinos albares y roquedos...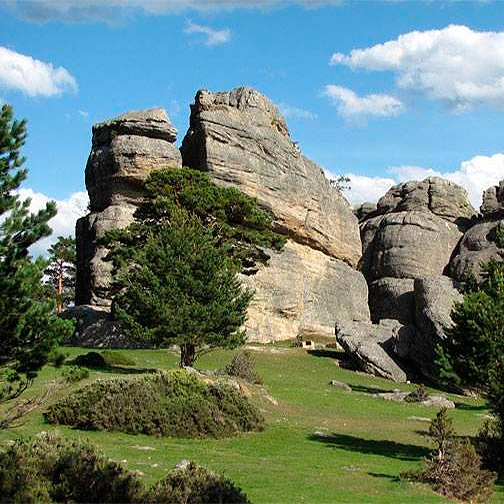 Castroviejo
Entre Duruelo de la Sierra y los Picos de Urbión donde nace el Duero se encuentra el paraje rocoso de Castroviejo, la Ciudad Encantada soriana que recuerda a la de Cuenca. Las vistas pinariegas desde ...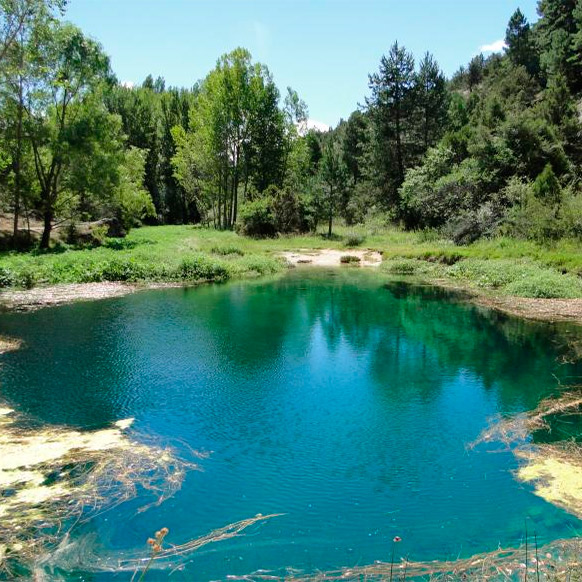 Monumento Natural La Fuentona
Al final de la Hoz del Abión se encuentra su nacedero de La Fuentona vigilado por los buitres y otras rapaces, rodeado de sabinas y algún pino y encina. Es Monumento Natural y no se puede bañar en ell...
UPCOMING EVENTS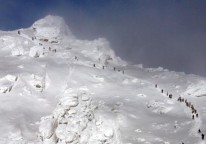 Subida del Belén a Urbión
En Covaleda, 12 de diciembre
Termina el año con la tradicional subida del Belén a la cima de Urbión que tiene lugar días antes del comienzo de la Navidad.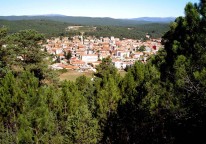 San Esteban en Navaleno
En Navaleno, 26 de diciembre
Con hoguera nocturna en la Plaza Mayor, chorizos asados regados con vino para vecinos y visitantes.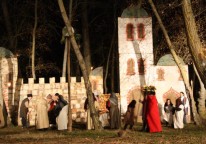 Belén Viviente Sanestebeño
En San Esteban de Gormaz, 28 de diciembre
San Esteban celebra su belén viviente en el Sotillo recreando el día del Nacimiento de Jesús a las ocho de la tarde. En Soto hacen la representación durante la misa.